Magic Nights
August 6, 2009
I first saw you through the window
Tht flawless smile
With your soft kissable lips
My heart jumped in my chest
Perfect
You were absolutely perfect
Everything I'd hoped and dreamed
For the past year
Was standing in front of me.
That first touch
Jolting through my body
Pure magic
Loving the feeling of our hands fitting
Together.
First kiss?
I don't know if I'm ready
You kiss me softly anyways
My heart just rips through my chest
I want more
All of you
Anything I can get from you
So much passion in one little kiss
I smile like an idiot
Because I can see you feel it too.
Nervous about the first time
In your car
Darkness all around us
I lay down and let you take over
So gentle and loving as you caress my body
Your lips feel like heaven on mine
I hardly believe how amazing I feel.
I keep wanting more
I don't want to stop
I long for the next touch or kiss
I need you close to me
To feel your body against mine
So much love is here
And I can't believe that it's been a year.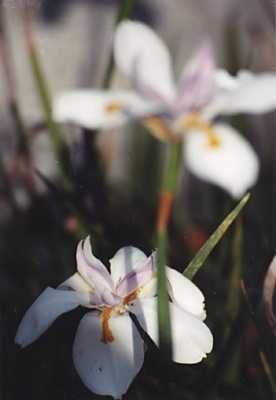 © Rusty P., Balch Springs, TX