In Search of an Answer
August 5, 2009
there is something not being said
her step is without notice
her speech is small
her ears are wells
she is ugly
her life is a couldron of thick black oil
her hair is brittle and dry, unused
she is unabused by love
she is unharmed by its addition
she had been refused the sensation
her head swells with gargualian demons
the walls of her could are a solid ice, easily broken, if known how
gliding along the lips of society
which world will break her
ugly
a hard face
a procelain face
easily broken if known how
an urge brews in her chest, swelling like a ballon
with every unheard action it swells with agony
a pain never quenched
a pain hardly ever expressed
a painful nuisance
selfish indulgence
ugly
repelled by the thought of joy
why?
the heart that is given is the heart that is broken
and repelled by the thought of failure
her attempts become limited.
till her heart shrivels up
and her eyes no longer see
swelled with sadness.
lost among the broken she rests.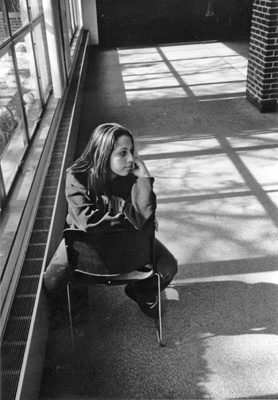 © Leighann E., Westport, MA