To the Bottom
July 26, 2009
Falling into darkness
Very pestilential thoughts; as your legs give way
Feeling lightweight; feeling helpless
Echoes fill the dark, dirty halls of which I'm suddenly in
Jagged rocks are in every corner
What will the bottom bring?
An end; or a new beginning?
I've been up in the air for hours; or it seemed like hours
Scary thoughts swim through my mind
What do you do when you go
Down-Down-Down?
My head looks below
I see things more clearly
The End is coming; closer
Some happiness comes to me
As I feel like I'm flying
It's the best and scariest feeling
Because in reality I'm
Falling into the darkness.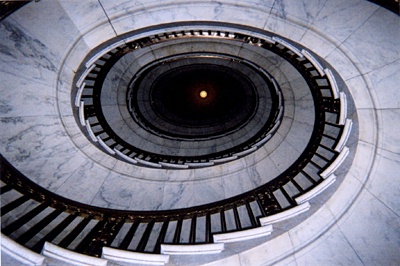 © Kyle T., St. Joseph, MO