Fallen
July 24, 2009
When I'm around you
You don't notice how nervous I get
I've tried to tell you
so many times but
you never get it
I'm falling harder
but you don't understand.
All I want
all I need
is you're hand
Someone save me
before I fall in love
I can't take anymore.

I look at you like you're everything to me
but still you see nothing
You just look at me
like you always have
I stutter and my voice cracks
but you don't hear it
I have to hold on to something
So I don't fall in love
I can't stand being like this anymore
I'm in love with you
but you don't feel anything
I just want one look
that mirrors the way I feel about you.

My whole world is crumbling
Because of my stupid fears
I hate being rejected
So I'll never ask
Forever I'll still look at you
With the same eyes
that have always thought you were perfect
Talk to you with the same lips
That just want to touch yours
Speak with the same voice
That stutters and cracks when you look and talk to me
And smile that same smile
So you don't know
I've already fallen.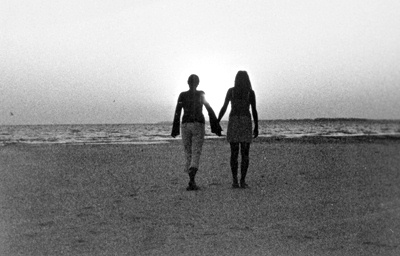 © Kim B., Marblehead, MA