Untitled
August 2, 2009
I want to be her mirror
so reflected back can be her eyes
seeing at her level, color, shade, tone
hue; everything, always-
then will she know the beauty
that surrounds her, is true.
I want to be the voices of her mother,
father, sister, brother
teacher, girlfriend, dog and daughter,
all of them, to constantly breath such
breaths of praise and devotion
in her ears... "they're beautiful"
so she can never not know such
sounds.
I want to be her soft, soft skin
never betraying, always protecting,
ceasing to expose her raw insides
and wrapping her up to keep
her warm through every single
cold hard night
I'd never leave.
that way, as her skin, I'd
take her bullets for her, absorb
away all harm like a sponge redirecting
aimed thoughts and actions to
erase them away with my cartoon pencil.
With me as her skin, that way she will stand
strong with me holding her tightly, and
that way, maybe I can convince
her that
I won't let go.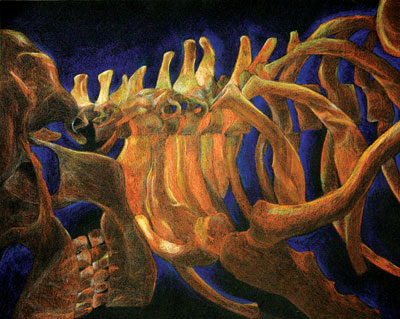 © Amy Z., Edmond, OK