Childhood
MAG
She takes the shape of the
Invinciblesnowflake who
Dances as the wind blows.
She sees it fit to beckon mewith
Her everlasting whispers.
She frolics among the others,
Trying toblend in.
She looks like all the others, but
I alone see Her in all of Herglory.
She's the one who brings the
Winter chill and
Is so warm thatI
Fear she may melt.
She's there to tickle and flirt
on my wind-burnedcheeks.

Oh, how beautiful she is,
Yet never ceases to be amazed
Atthe simple beauty all around.
She is so intense, likemany
Snowflakes
With a blinding winter.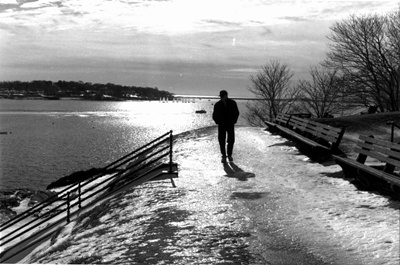 © Steve S., Marblehead, MA