War (A poem for two voices)
MAG
THE BOMBS
soar.
Lightning flashes Lightning flashes
on a calm
summer day.
The aid becomes
the monster.
Civil people
throw stones
at the innocent.
The world watches The world watches
in fear in fear
wondering
who will
Save their children? save our children!
war ... war ...
war ... war ...
war ... war ...
How can How can
war
prevent the
distortion of freedom? distortion of freedom?
A small
child
sits and colors sits and colors
a union of races a union of races
hand in hand. hand in hand.
As the
bombs
crash
through
her little bedroom her little bedroom
window! window!
Who gets
hurt in a war?
soldiers ...
parents ...
friends ...
countries ...
and a
man working
the late shift the late shift
at a building
he was just there
to clean to clean
Yet still the bombs Still the bombs
rip through rip through
a pale purple-red
sky.
Another flag is
burned
in the name in the name
of freedom. of freedom.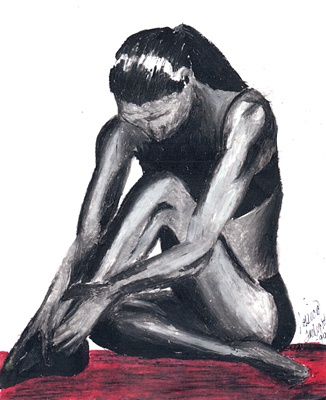 © Jessie Y., Ahwahnee, CA