Teen Vogue
July 30, 2009
That dress. Slushie blue and
Ruffled at the bust line, its pink
And white pleated halter top
I think would skim the freckle
On my back that I am just so
Fond of. That crinkle in the skir-
960$.

Those shoes. 4' stiletto heels with
Straps that zig-zag on my calf,
All in taupe. Oh gosh I love the
way the sole has that scalloped
edge like a doily and the metal-
1225$

That Coat. It's cream colored
And thick like the froth on top of
A chai latte. A classic trench I'd
Wear till maybe 40, black bead
Buttons and a skirt that fluffs
Over my hips and makes me wan-
530$

These socks? Pink, girly, and juicy
Juicy juicy. A must have, it says,
For those days spent under cashmere
Covers, nibbling toast and reading a-
98$?

This isn't working out.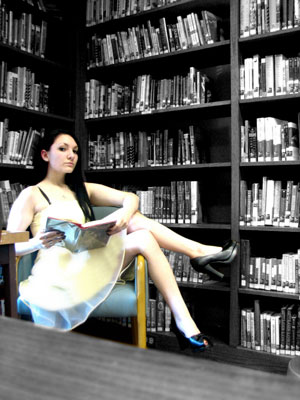 © Jessica F., Bradford, MA