Atonement
July 30, 2009
In a moment I can change
the twisted course of time.
It is trivial, but,
when the time of my atonement arrives.
I will be rewarded or
condemned.

Will the sun shine on
that day?
Will I remember what I have altered?
How beautiful the day is now.
I seek refuge in the present.

I know now, my
atonement is near.
It lurks in shadows, waiting
to surprise me when I
stumble and fall.
I struggle to hold onto light and moments.
Maybe they will fight an overwhelming dark.

But how many moments and lights will fight off the invading night?
Will the great dark lift?
I will cherish these past memories.
They will fight the dark.

Before I fell, these moments, glorious moments in the sun were mine to hold close.
My only protection.
I can only hope they will fight off the invading night.

Atonement draws ever closer.
It catches all in its vast net.
Do not fall with fear, but with acceptance.
After all it is you who will determine the height you will fall from and where the fall will occur.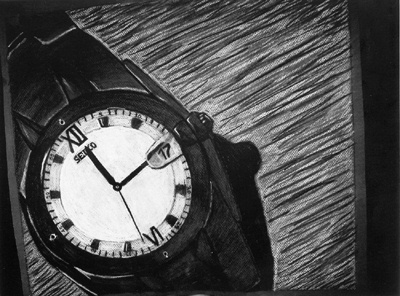 © Rachel U., Danbury, CT