The Ritual
July 30, 2009
7.29.09
I begin my daily ritual, but at midnight.
I breathe in the facinating white stick that makes me feel whole.
I hold in the air and wait for the cleansing to take affect.
The burning in my lungs lets me know my sins are being burned away.
And with the smoke, flows my rotten deeds of the day as I exhale.
I take another puff.
The lust, hate, and sorrow are being burned out of my body.
I feel good because these scars dont show, and nobody knows of the healing rituals taking place. I let the sins flow out of my mouth disguised in the cloud of smoke.
This process isnt as satisfying as seeing the sins flow out in the form of crimson water,
but I dont get the lingering stench of the regret that overwhelms me when Im through.
Some say I need help,
I agree,
but this is all I have at my disposal at the moment.
Part of me wishes they would mind their own business.
They dont understand my thoughts and reasoning. They dont know me!
How could they ever?
But I know they are right, and they care about me.
Im scared.
Im addicted.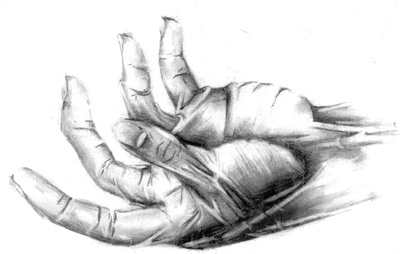 © Yisrawayl G., Philadelphia, PA