You're With Her, Not Me
July 28, 2009
I find myself crying everyday and night for you,
But you'll never notice, you're too busy with your crew,
You're eyes are the most beautiful sight,
I stay up all night just thinking of you,
If I was part of the "popular" crowd,
I may have a chance to be with you,
I wake every morning happy but upset,
Cause I get to see you,
But I'm not with you, not yet,
I know I'm not with you, and I know I may never be,
But I'm still happy to see you cause you make me feel complete.

You're voice is the sweetest sound,
And you're smile keeps me on the ground,
But seeing you with her just tears me down.

Those eyes of yours seem to light up when you're with her,
But when I see you with her I start to cry inside,
I start to wonder if you're with her, just for the popularity, Or if you truly love her,
Cause you're one of those boys who would just be with her cause you're from the same world,
Me and you are from opposite worlds, So I don't know what to do to get your attention.

When I close my eyes and go to sleep,
You end up in my dreams too,
Apparently I can't get my mind off you.

Some of my friends think I'm going crazy, for liking you so much,
Cause they think you're a mean obnoxious jerk,
But I see you in a totally different light,
But lately I've been stating to think they're right.

I wish I didn't like you, But I can't change a thing.
Ever since you started hating me, my heart has broken,
but somehow I'm still loving you,
After everything you've put me through.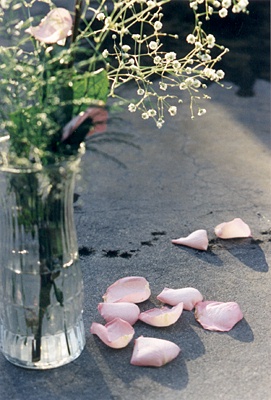 © Mary A., Fullerton, CA