Marcia
MAG
If I could meet you
this is what I would say -
I don't know if I
love you
or miss you
but I know many other thingslike
the square rootof sixty-four and
thealphabet in three different languages -
would you like me to sing them foryou?
I also know
how to talk to children.
(Did you forget to teach my father that?)
Youdisappeared before I even
knew what "dying" meant.
You weresupposed to be here to
watch me graduate,
cryat my wedding,
sing tomy children.
I have a new mother now, you knew her.
Even loved her. I loveher.
But the question of what life would have been like
with you
hauntsme.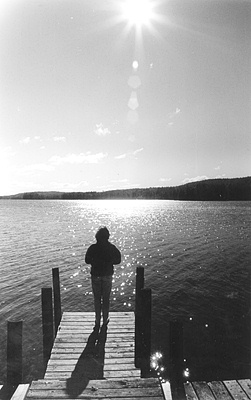 © Beth S., Marblehead, MA