Tickle-Me-Pink
MAG
She blew,
The hair,
From her eyes,
Hair,
Palest of all paleblonds,
And softer than,
Silk.
An enormous,
Pink balloon,
Erupted from her mouth,
SMACK!
Friends took,
No notice,
Because they were,
At their favorite place -
The mall.
Exercisingcredit cards,
Of their,
Rich parents,
They stopped at,
Every-
Single -
Store,
Bags bulged,
Were stretched,
Stuffed,
Totheir,
Maximum capacity,
You know,
Which kind,
Ditzy and spazzy,
Popular and snobby,
Ones who,
Always stand out,
From the rest,
Not,
Necessarily for,
Good reasons,
Ones who get,
Everything,
Their hearts desire,
Even when,
They don't,
Deserve it,
Glanced,
At painters,
Full of,
Purple pizzazz,
Trying to,
Sell,
Gorgeous paintings,
She stood by,
Glazedlook,
Washed over,
Her eyes,
When spotting,
Her favorite store,
Laughing,
A fit to kill,
She ran,
If blindfolded,
She couldstill,
Find her way,
For Trish is princess,
And the mall is hercourt.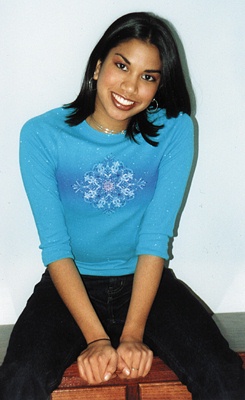 © Sarah W., Greer, SC