Just Wait
July 21, 2009
What does it mean to really live?
How long will it take for this pain to give?
Why is my heart so incomplete?
What will it take for this sickness to be beat?
Hopefully this pain is not set in concrete.

I've lived my life the way I was taught.
I knew that character could not be bought.
I've tried to be the best that I could be,
But still the future can't be seen.
I am an ugly duckling looking for love.
Why is it so hard to find my dove?
Many other ducks find love enough,
But why, for me, should it be so tough?

Love is the only reason in the world to live,
And my life is but the least I would give,
To have a chance to be truly happy,
And be rid of the life that's been so sappy.
But when will this time come around.
My true love awaits, but can't be found.
Is it fair to prolong a person's wait,
While others go on many other dates?
Why should I be the one to stay home,
Sitting in a chair feeling completely alone?
My answer is within a different tone.

Finally I find hope at the end of my day.
Perhaps this pain is not here to stay.
My life's been short and it's not too late.
I guess the only thing to do is wait.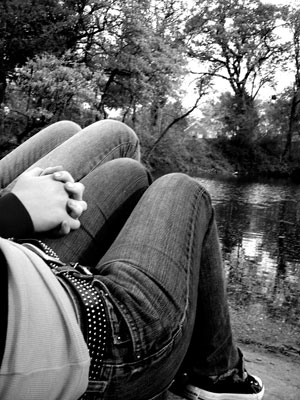 © Lauren R., Edmond, OK