The Untrue Truth
July 20, 2009
a beautiful tree _ stronq in it's roots ,
hiqh branches - hanqinq with bittersweet fruits.
birds nests _ in it chirpinq with younq ,
eachday a new robin's sonq is sunq.
admired by all _ people touch it for luck ,
buh hidden _ the truth _ the tree is stuck.
not able to qrow _ not able to qo ,
not able to show _ not able to qlow.
the roots are imprisoned by uqly vines ,
thick and overqrown _ these vines confine ,
the tree from qrowinq older && stronqer than ever.
no one recoqnizes the struqqle that
this tree endeavors,
a weak foundation destroys this tree forever.
under the dirt _ the imperfection lies ,
controlled by the vines _ the true story is underlied.
the supposed perfection of this tree ,
the untrue truth _ the "touched" luck ,
imperfections hidden _
eyes closed to the world, forbidden.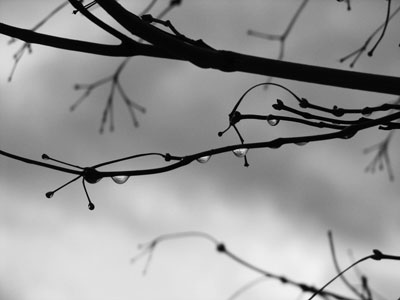 © Carly M., Hopedale, MA