thunder and lightning
July 20, 2009
Your lightning's still flashing before my eyes
Your thunders still ringing in my ears
Your Storm clouds are still looming
As I fight back the tears
Your winds howl around me
Your rain pelts my face
I stand here frozen
Still stuck in one place.
I'm right where you left me
When you said you were going
Your voice plays in my head
The tears just keep flowing
There's a place up ahead
It's close, with in sight
But to get there takes courage
And i've given up the fight
It's a place where you don't matter
Where you'll never be
Where your not lurking
Where you can't hurt me
This place would be perfect
If only I knew
How to find the courage
To forget about you
I want to hate you
I'll forever curse your name
But I need to be more
Than I player in your game
But I can't reach this place
If it's only to hate
I'll get there when I finally
accept our loves dark fate.
I know this day will come
You just watch and see
I'll get there some day
And I'll get there for me
The storm clouds are rolling,
Yea I can play this game too
But I'll wait out the thunder
Just to save me from you.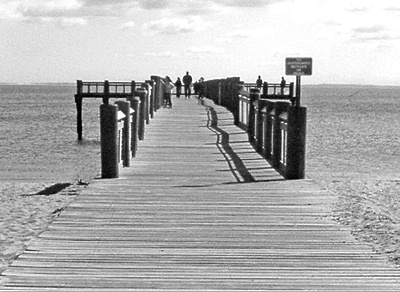 © Kevin F., Milford, CT