The Different Uses of a Flower
July 19, 2009
Pink, blue, red, white,
all of these colours are a heavenly sight.
But they look even better on a daisy or rose,
in a bouquet while you're saying your vows.

There is no better than a gorgeous tulip,
the colour of a pink strawberry whip.
Or the sweet scent of a chrysanthemum,
coloured brightly with rich, dark plum.

A nice posy would look great for dinner,
or pinned onto a beauty-contest winner.
And if you're being quite clever and smart,
you'll realise a flower is perfect for art.

The colours range from orange to blue,
why not try a rose with a pair of high-heel shoes?
A violet looks funky on a hot pink mini skirt,
try using a bluebell with a baby blue shirt.

Flowers all around the world have always had power,
even a simple shiny sunflower.
Haven't you ever seen a flower in some hair?
or a rose imprint in a sugary éclair?

Some pretty flowers are worth a pot of gold,
some are even worth diamond, I am told.
Flowers bring joy in our life,
even in moments when we are in strife.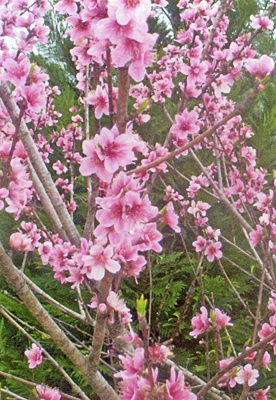 © Matilda S., Perkinston, MS