The Autumn Effect
July 18, 2009
Autumn's intricate effect
Becoming the voice of my still thoughts,
Brings a silhouette of overture
And a nocturnal sense of devotion.
A timeless essence
Of sainted security.

No lament suffers this undesirable corpse,
But a simple and placid ecstasy.
The fallen embers around me,
Through which are sent
By tainted requiems,
Derive themselves upon my stratum
Proposing to ponder within
My purpose.

Yet Autumn pushes them to dusk...
Remaining to me,
As my only ember.
I search throughout his obscurity,
Hoping to find a solace
A measure to comfort me.

Faintly, Autumn falls
To a surrounding of hollow paintings,
Hollow masks.
I grasp for him,
Trying to twine his path with mine.
But I am found only as a mirror of the void,
The vastness between us.

The bright shades encircling us
Slowly turn into borders of burying thoughts,
Lost moments
Lost memories.
Carelessly I turn,
Only to return to a lonesome trail.

As I walk towards a new avenue of defeat,
A sweet murmur tolls upon my neck.
Autumn takes my hand,
Embracing me into a effect of trust.
I am found with a desire
A peace
A faith.

Autumn leads me,
Weaving my sanity into his own
And securing me from the darkness,
The demonic surroundings.
Lacing me with a sleepless passion
And a unending poise.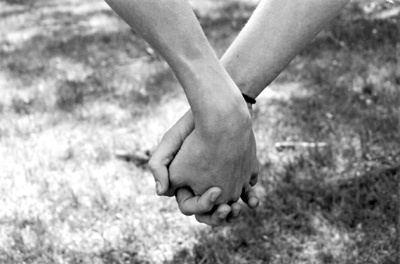 © Alexa T., Pompton Plains, NJ