!Scream
July 18, 2009
My dreams can talk,
They talk to me,
About a life that couldn't be,
Explanations,
Oh! How they flee…
But truth lies behind it all.

I wander here, I wander there,
Left, now right,
in aimless flight,
From something all real.

Perspiration, drench my brow,
Fear catching in my throat.

The outline of a figure,
In the corner of my mind,
my soul, my eye…
That Eye!!
Pierced with brutal fate.

Questions yes, but answers no,
Curiosity warps my brain.
Insanity,
Calamity,
My world is bleeding rain.

This heart, it pounds,
By force, cast out,
And thrown into
Abyss.
I pray it stop,
Thou, cease it not,
'Stead strikes little mercy.

Lost forever,
No doubt.
No doubt…
But if you can,
Please yield your hand,
And provide me with directions.

But whilst I wait,
Don't hesitate,
to scream my love,
Scream for me!
Seduce and coax thunder to sing.

Cry a puddle,
Sob a stream,
Perhaps for nothing,
But, oh! That dream,
That talks to me,
About a life,
That fragile life,
The one that couldn't be.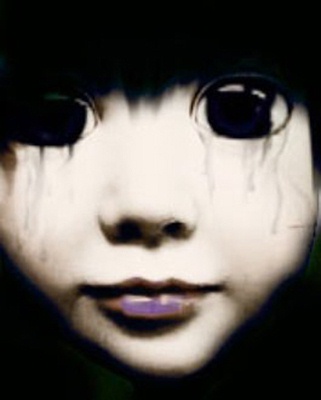 © Stephanie C., Gaithersburg, MD