XV: Reborn
MAG
July 17, 2009
can
you
know me?
as i cry
out to you
can you feel me?
i try
to explain
what is i
what is i
but your ears are
glued shut with
the gummy sludge of
Jaded
and your eyes are
shut tight with the
crusted residue of
tears long dried
and my tears fall into
your eyes, healing
droplets of solace
they dissolve your
preconceived notions
of the world.
and you blink rapidly
in awe of the sun
you claw the sides of your face
Tearing
the plugs from your ears
rip the gag from your mouth
and you say
hello.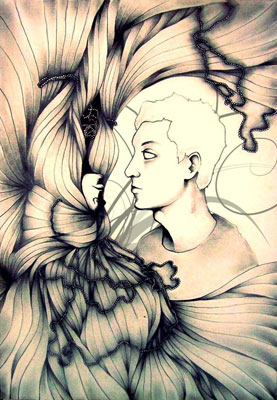 © Victor K., Las Vegas, NV