SPLASH OF PURPLE PAINT
July 20, 2009
Hands clasped gently behind your back.
Legs crossed.
From the outside looking in.
Yearning to fit into the puzzle. Confused. Looks so simple,
Yet so obscure. Speak like you belong.
Behave like you belong.
Loose yourself to belong.

Is it worth it?
Voice a soft whisper.

No, the world is lucky to have outsiders.
Trailblazers for the un-ordinary.
You're unwelcome in their tight-knit circle.
They have picked their players for the game.
Your just the benchwarmer.
The only benchwarmer.
You can't alter their perception.
Be the splash of purple paint on their canvas.
Stand out.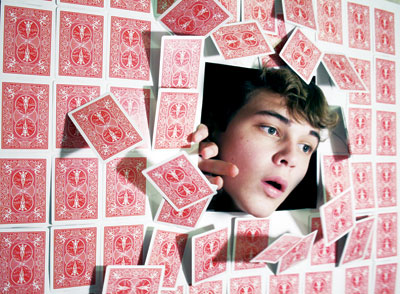 © Mike B., Harrisville, RI