Past
July 15, 2009
I'm buried behind what i thought i left behind
still stuck in the past, trying to make it my future
blank mind, i guess i lied
but i didn't mean to
no I don't mean to.

this place is a prison with invisible walls
held inside this, i can't stand it
its so silently loud
i didn't mean to,
no i don't mean to lie.

What does it take to get the truth
how long to die from heartbreak
if i said I'm sorry
I didn't lie
but i wish I had

I'm surounded by memories, these photos
some of you, some of me; mostly us
they hold me back
i can't see
these pictures won't let me
and I'm not permitted to leave.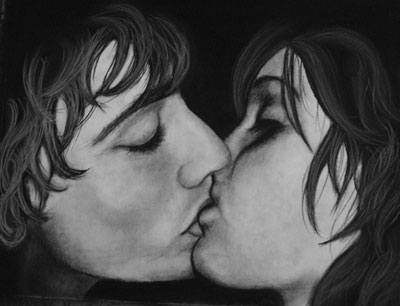 © Anna Y., St. Robert, MO