Skies Above Us. Colour: blue.
July 15, 2009
The only shadows
Are the ones cast
By moonlight.
No sun blocks our
View of the stars.
They shine
Overhead,
Sparkling and perfect.
So close, yet
So far.
Away.
Silence covers the
Dark night sky.
Dark, some say black,
Is really
Blue.
The woods hide secrets,
The trees hold stories.
Lives.
Nothing is at war,
All, finally,
Are at
Peace.
The slightest breeze
Ruffles the leaves
Hanging innocently
From the tree
Limbs.
The world sleeps
As the night blooms.
Blossoms into something
Wonderful.
Beautiful.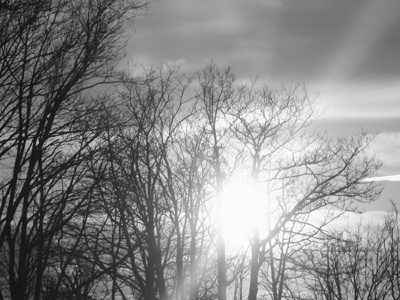 © Emma C., Gardner, MA