All I Want
July 14, 2009
All I Want

Hearing them laugh
Joking around
With no care

Hooking up
And getting together
Like it's oxygen they breathe

Making fun of people
That isn't in their group
Or because they're just jealous of them
But don't want to show it

You have to wear certain clothes
Act a specific way
Laugh at all the non-funny jokes
And hang out with people you hate

All I want
Is to get away
Leave these people
Without a second see

To go my own way
A deserted island, maybe
With nobody there
To live
And it just be me

To never have to see the people
That provoke me in so many different ways
I'd rather not say
A thing to them
That's all I want
Just to get away

All I want
Is for people to mature
To not think so ignorantly
And act like human beings

All I want
Is for the drama to fade away
For everybody to agree on just one thing!

Can we not work together?
We'll get things done faster
If we could just grow up
To stop worrying about all the non-important things!

This is all I want
But I don't think humans will give it to me….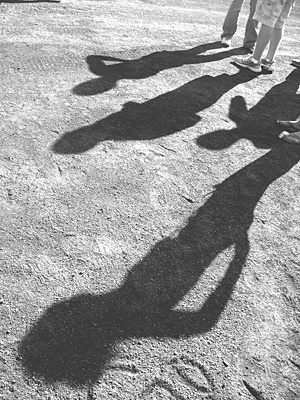 © Trella R., Mountain Lakes, NJ