Modern Canterbury Tales
June 7, 2009
When April's promise of no snow
Seems light and far away
Then people long to go vacationing
And from America,
They go to Florida
Whose sunny shores lack snow in
The darkness of December
And whose ocean's taunt with
Brighter fish and taller palms
And the same snowy April
My own flight was vastly delayed
Twenty-nine others and I,
Pushed back until five the next morning
We were put up in a nearby hotel
And unable to sleep, gathered in the lobby
As the sun slowly set, I became aquatinted with the group.
Here I will describe them to you, as I preserved and remembered them.
And so, with the first woman, I shall begin.

There was a MOTHER, younger than some
Pretty as could be, with flowing red hair.
But certainly, she looked very haggard, traveling with such children.
A hard-working woman, to be sure.
And well educated! Some of which she certainly imparted on her young,
As she spent the day-to-day with them.
She most certainly raised the children well
For I do declare, I had never seen such behaved children
And they became a credit to her.
Of course, I am certain they credited the husband as well!
For the man constantly gave his sons tokens of affection,
When he might be spared from his important calls.
He was excellent with the toddler, very true
Picking her up and setting her down again.
I never saw such a marvelous family.

There was a RUSSIAN COUPLE,
An old man and wife.
Their country was not Russia, exactly-
A different country- but near there,
And my memory fails to serve in remembering the name.
They were constantly together,
White haired,
Talking loudly in foreign tongues
They had been wealthy back in the old country
But they embraced their new homeland
For now they had freedom!
A gift-I trust- one cannot price.
Their marriage had lasted 56 years
And watching such a couple
One could not help but hope for
Such a century of domesticity
They had brought five children to this country!
And bore three more in this great land.
The couple brought one DAUGHTER on their trip.
She was a student, a soon-to-be engineer
And could often be seen hunched over large textbooks.
The father yelled at her often, about her studies.
It was rather harsh
The general company did their best not to eavesdrop
For such families, it is well known
Maintain such strict traditions
And our company did our best to embrace such differences.
And that family, they were soon to bed.

A YOUNG MAN with a lap top sat in the corner
He refused to interact with any in the company.
With much prodding, I encouraged him to talk of himself.
He answered sharply, in quick bursts.
A sign of modesty, I found!
Such humble men do not wish to discuss their lives.
He was a business man, out of university.
He earned a living creating websites
Enthralled with his work
Indeed, he eyes rarely strayed from his screen
Throughout our conversation,
The picture of diligence!

An ELDER GENTLEMAN, too, shared our hearth.
He was a distinguished man, a war hero
His numerous battles could not depict his pluck
He was a storyteller
The children gathered round to hear his accounts with minimal fuss
And truly! No one minded should he stray from the plot of his tale.
Such a man this was.
His hair had gone snow-white with wisdom.
And his teeth, too, colored with time.
A red Swiss knife was ready at his fingertips
A man like that needs something to fiddle with.
I never saw him without it; cleaning his fingernails or picking his teeth.
And the knife gladly sprung to cut apples for youngsters
And softly returned to the task at his hands.
A jovial man, benevolent.
All were glad to have him in the company.


A SECOND MOTHER was among our group,
With just one lone daughter.
The girl was dark and pretty,
Looked like her mother
And slept on the couch
As we gathered, talking.
The woman's posture was upright,
Her lips pursed, eyes down.
Her speech was careful, her words pronounced.
A classroom teacher, she was.
Where her daughter attended.
This woman pulled a glossy magazine in her seldom empty lap.
Shrugging at the company
She professed such things to be a guilty pleasure
Trash, she said, kept her going.
People deserve to be shameless about their enjoyments
Not everyone is destined for Dickens, not all the time.
Charlotte, her name was, and she came from Willowbrook
A good town, she said.
Comfortable, close knit.
Her husband grew soybeans, mainly
And their house had a wrap-about porch.

And so ends my account of the characters I met
I have described them as I remember them, and no different.
The account of our journey follows after
For bound as a group, the company proposed a game of skill
for tonight and tomorrow's flight
Whomever could tell the best story
Would be bought dinner by our company, free of charge
When the rules had been settled and a judge established
The elderly gentleman leaned forward
And began a tale.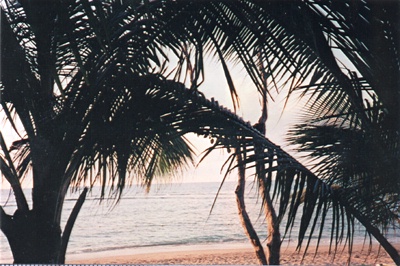 © Allison L., Abington, MA