Fall
MAG
the metal rake rattled
asits teeth combed the
light brown grass

the fallen leaves waitedto
be scooped up
little by little
I piled them up tree-high, bynow
My hands were pierced with splinters

I climbed on the trunk of thetree and searched
For a branch over the pile
I spotted a limb stickingout.

I crouched on the branch like a bird
and planned my jump
Ileapt off
and glided through the air
landing in the leaves.
I had a goodfeeling in me
as I heard the leaves crackle.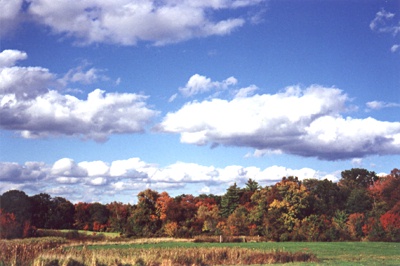 © Jennifer T., Hanson, MA