SHE
July 15, 2009
She was always stubborn but was hot enough to burn
Tongue razor sharp, broke a lot of hearts but always had a soft spot for me
Because I was her lady bug, her twin, her pride and joy
But it all of it came to a tragic end once she met him.
It's like she died
She wasn't alive… I couldn't feel her heart beat.
She came back home and she wasn't stubborn
She just burned.
She cut with her tongue and I lost my spot
I didn't know what was worst
The words she slit my throat with or the footprints he tattooed on her face.
He help kill her, accessory to this heinous crime...How could her just let her die?!
I couldn't feel her heart beat, no pulse
Just felt her body going cold
Hands waving goodbye to her once loving soul
She lost her face, never once did I see a smile and she wasn't even stubborn anymore.
Her razor sharp tongue became knives and on my heart you were able to see defense wounds from her the valor that stained her tongue.
Wet stains on my pillow case trying to come to terms that she's gone, never to return.
I don't what hurts most the fact that her feelings are foreign or the fact she won't let me in.
She died.
I laid my head on her chest hoping to hear her heart beat but instead I heard screams.
She lost herself and in the process she lost ME.
I still couldn't feel her heart beat
And she lost her soft spot for me
He turned her into a monster, Oh I wish how there was forever sunlight because once night came she changed.
Distorted by this beast that had beautiful brown eyes but had a twisted mind that rather give up on her lady bug just to keep him satisfied.
SHE morphed into this killer
Her army of "I Hate You'" wrapped around my neck and squeezed as hard as they could and her team of "You're Not Good Enough" stabbed me in the heart over and over.
She once was stubborn and was hot enough to burn, her tongue was razor sharp and she always broke hearts.
But she always had a soft spot for me.
Because I was her daughter.
But I watched her die.
I couldn't even feel her heart beat, she had no pulse, I just felt her heart grow cold.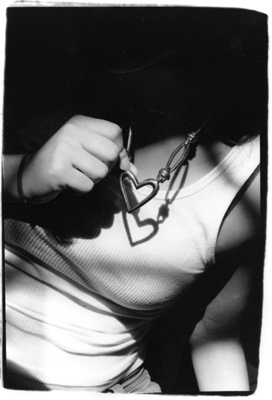 © Julia R., Bethesda, MD