A Last Laugh
February 23, 2009
She laughed, a dry, exhausted laugh.
The mirror could tell her no lies,
Not anymore.
She slipped beneath the murky surface
Of the water where she was bleeding dry.
Flashbacks of her life,
Memories she didn't want to find.
Christmas Day when Dad didn't come home,
Her lover that quickly slipped away
Her failing grades, the heroin,
That needle she stuck in her skin.
Her thirst for life burned out like a candle,
No more of this was she able to handle.
The overdose, so near to death,
How hard it was to catch her breath.
It hurt down deep,
Deeper than his hate, and his words.
The throbbing pain,
A never-ending game.
No more the pawn she could play
As she started to slip away.
The air escaped her like a ghost.
It was what she had wanted most.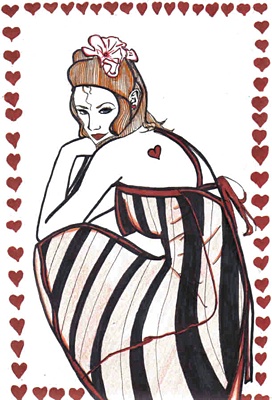 © Sara D., Aiken, SC