Most People
July 22, 2009
You see the reasons why most people laugh at me.
And you call it my quirky side.
Most people say I'm such a corn-dog.
You tell me I have a simple sense of humor.

Most people say I am loud.
You say I'm enthusiastic.
Most people say I'm a know-it-all.
You say I love to share what I know.

Most people roll their eyes and turn away.
You comfort me with a warm reassurance.
Most people point and laugh.
You give a helping hand readily.

Most people couldn't care less.
You care even when it's not deserved.
Most people jump to think the worst.
You always find an upside.

Most people could never measure up to you.
You would readily disagree.

I cannot fathom why.
Except that you are not most people.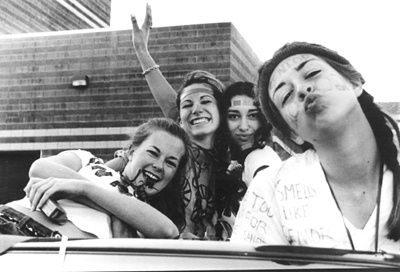 © Sara B., Marblehead, MA