Changing Of A Life
July 21, 2009
As we race down Maple Street-
The back of my throat tasting the rush of an ice cold Pepsi
Leaves falling as if it were fall not summer-
The smell of pure fresh air in thru my nose
Out thru my mouth-
The peddles of my bike moving faster than my legs
I grip the handles tighter and tighter
Trying not to lose control-
The sound of speed
Velocity.
And acceleration-
I glance to my left
The smell of pure fresh air is gone.
As my blood rushes thru my veins faster
My heart beats faster-
I brace my self for the worst.
I Blackout-
Wake up feeling nothing.
My whole body is numb-
Someone call an ambulance,
An 11 year old boy has just been hit by a truck.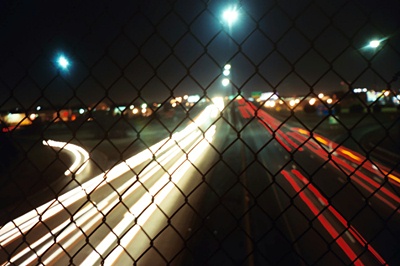 © Jordan L., Wichita, KS