Blissful Insanity
July 21, 2009
Some call it a blessing,
others a curse.
I really don't know what it is
Because how I behave when it hits me is nothing, but rehearsed.
I start day dreaming all the time.
I can never stay focused on one thing.
My mind drifts day and night,
Even though the situation isn't how I wish it could be.
Feelings of loneliness pop up inside,
and eventually take control of me.
At certain times I can't think straight.
My mind goes here and there.
"He loves me. He loves me not." That's all I can say.
I feel like I'm losing my mind and I like it, I swear.
When I feel this way a weight is lifted.
I forget about all my problems and nothing else exists.
My one fear is that it will leave me and I will never find it again.
Thinking about my life without it reminds me of being in a ditch.
Maybe I'm in love.
Maybe I'm crazy.
It might be both,
'cause some say love is blissful insanity.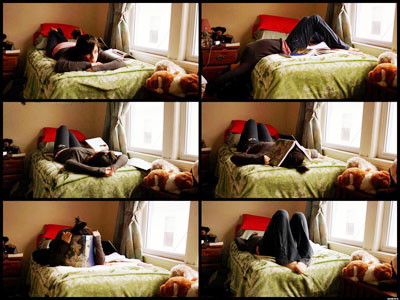 © Ana D., Worcester, MA