The Dungeon of Torture
MAG
Math class is a torture chamber.
I lie there on a stretching rackof times tables.
Being impaled by triangles and rays, no, not rays of
hope,but rays of pain and seemingly meaningless symbols thatare
arrowhead-sharp.
The water torture drips numbers
and rules
on myhead
one
drop
at
a
time.
This horrible place reeksof
paper
pen
compass
protractor
ruler.
I yearn for the bell toring to signal my sentence is over.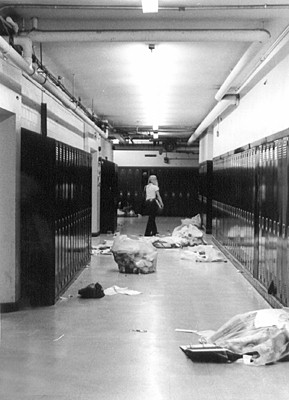 © Halsey S., Marblehead, MA