Untitled
MAG
I saw you through the smoke
The harbor brought in to rest,
Dark nights, latenights left their
Mark of worry carved on a face
Full of loneliness. Yetthrough it
All you called to me, a voice
Carried by woe, ushered by care.
I knew at the curtain call you
Were still in the wings. It's not
Yourtime. Not yet. The ship pulls
Away, slicing through the uncertain
Night asyou watch.
It hurts me too, this thing I
Cannot stop.
Your time willcome,
The silence hints,
Your time will come.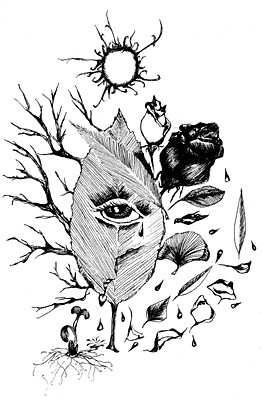 © Cara L., Cheney, WA