The Driftwood House
MAG
Perched on the edge of yon lonely cliff
Like a gull
Poised on ahill
Hunches the rickety driftwood house
Where the wind is shrill
Andtime stands still.
It rocks in the gale
Like the boat in thetempest
Drenched by the ocean spray
And the sun shines only once in alife
And the sky is gray
The sky is gray.
Dare ye ever stepinside
This frail hollow shell
Where guillemots once flew?
Engulfed byshadows drowned in a place
Where daisies once grew
There dwelt I, too.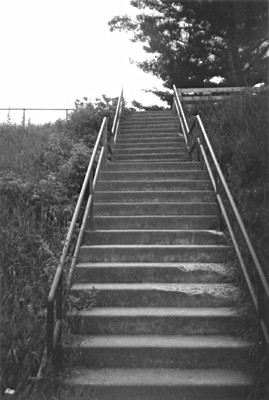 © Eva A., Eagle River, WI