My Gaurdian Angel
July 13, 2009
To be in love is to feel your gentle touch and always crave more, to find an excuse to feel your warm touch, if only for a moment.

To be in love is to have the worst day of my life and only your arms around me would ever make it better. To have the most amazing day but to know that it really hasn't been the best unless it ends in your arms.

To be in love is when you hold me. Just hold me, neither of us speaking, until I don't even know if hours or minutes have passed, only that I never want it to end.

To be in love is to have every nerve ending in my body tingle even when you only walk by.

To be in love is when I notice you looking at me with that look on your face you only get around me and you think I don't notice or when I stare at you unable to look away when you don't even know it.

To be in love is to know I could look at you for hours and never get bored. To watch you walk away and you look back, you always look back, like you can't bear to let me go, or just to make sure that I am safe.

To be in love is to look at the beautiful moon on a clear night and only wonder if you are looking at the same moon. To know that it's you walking beside me before you even say a word, because every ounce of my body just knows it's you.

To be in love is to long and hope and pray for you to come home to me, even if you are only gone for a few hours, and to feel you safe and strong in my arms. To never want to let you go again because I am the only one who can protect you because I am the only one who would give up not only my own life but the life of any one who stood in the way.

To be in love is a feeling like no other. A feeling that's always butterflies and flutters that you can't control, that's always a pounding heart and speedy breathing, a feeling that's wonderful and devastating at the same time. A feeling that you have no control over at all.

But to be in love with you, is when I know I have my very own guardian angel.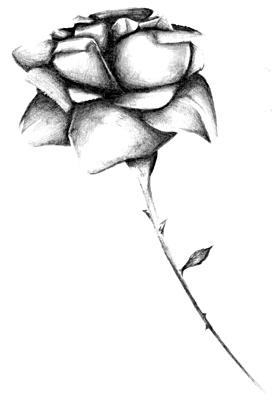 © Yisrawayl G., Philadelphia, PA