Picture Perfect
MAG
Snowflakes dancing, small andfragile,
Dancing on little puffs of wind.
Blanket the ground and still theair
Sparkling naturally white.

Falling, softening the angles
Of thedense green firs near the trail.
Waiting, watching, silent and strong-
Sentries on permanent duty.

Mountains line the horizon
Majesticand steely blue-grey
Icy spires reaching to the h'vens
And the snowflakescome dancing down.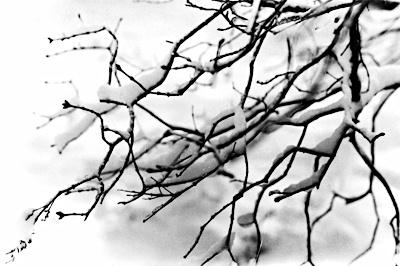 © Lindsey D., Marblehead, MA