Brian
MAG
(after David Huddle)

He sat watching TV,
A sweet talker
justturned 17 and you could tell
'cause he had 17 years of experience.
He had abrand-new car
he got on a Friday in January.
That was the story he wastelling them.
Those who couldn't see passed him.
They would listen toanything just to gaze at him.
He was sweet to me
trying to gain myattention
when I walked in the room.
I didn't give him what hewanted,
played hard to get, I guess.
He offered me a ride home in hiscar.
The car I'd give anything for.
I refused for the sake of keepingself-respect
for the rest of my life
and wondering for the rest of seventhgrade
what it would have been like to be in that car.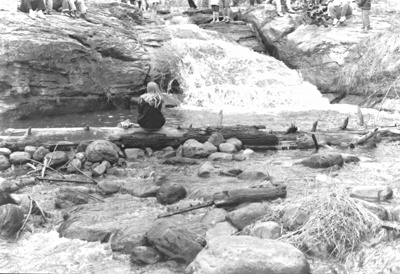 © Andrea E., Phoenix, AZ