Paint Me
MAG
July 12, 2009
Paint me apple red,
Or apple-orange if you wish.
Paint me as I am
As my flaws are,
As my skin dulls and wrinkles,
And as my cheeks are
Sun-splotched and shame-colored.
Paint me warm
Like the apple cider
At the fall county fairs.
Paint me as if I was the only
Unbruised apple hanging
From the tallest tree in the orchard.
Make sure you can photograph me
With your mind's eye.
Make sure you paint me as I am
But don't forget what I was like years ago
That single, unbruised apple,
Perfectly still on the table,
Once your favorite centerpiece.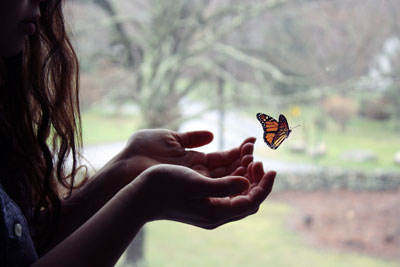 © Sandy H., Woodbridge, CT