I probably won't
July 11, 2009
Why can't I just tell him,
How I really feel?
And how come i can't tell him,
that he makes my life surreal?

What he doesn't know,
is what i cannot say.
When i bring myself to tell him,
that will be the day.

Maybe i am wrong,
to keep it to myself.
Just maybe its untrue
to leave my love upon a shelf.

I wish that I could tell him,
so our friendship could be more,
so he could hold me close and say,
I will always be yours.

We talk, we fight, we joke, and play,
But I really want him every day,
I want us to be more than friends,
don't want all this to fade away.

I wish I had the confidence,
guess what? I really don't,
wish I could tell him how I feel
guess what? I probably wont.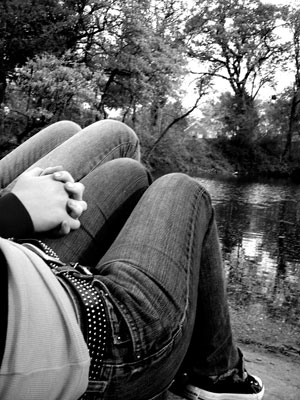 © Lauren R., Edmond, OK