Mother
July 11, 2009
Mother,
I still remember you. We remember you.
Your sweet smile.
Your breath with the scent of peaches.
The beautiful smile you had.
A laugh that made everyone smile with happiness.

Mother,
You never brought hate in the time to hate.
You never thought of revenge when there was revenge to be done.
You never believed that anger was the answer to everything.
You were peaceful, loving, and quiet.

Al and I thought you were an angel in disguise.

Mother,
Why did you suffer when he left?
Why did you hide your pain?
You never showed any sign,
but it was there.
Father, you villain.
You are a villain for doing this to her.
We could sense it.

Mother,
Why did you let those summers go by so quickly?
Alphonse and I still remember those memories, painful memories.
Your smiles hide your suffering.
You laugh hides the pain.
As we grew older, we began to know the truth.

You wanted to forget it all.

Mother,
Why did you leave us here?
Why did we have to go on our own?
Why did you leave us to cry in our shells of loneliness?
You let yourself grow sick.
You hid it from everyone.
Depression seeped into your mind and heart and drowned your healthy way of life.
You let your spirit float away on its own, into a place without pain.
But it seemed you forgot about us.
You left us here in this cold empty world.

Beautiful Mother,
Soft.
Sweet.

We still hold these memories.
Alphonse and I.
Al cried through the nights.
I started into the sunset, cursing father under my breath.
Painful childhood memories.
It seemed it would take eternity for us to cope.

It was our wrong to bring you back, even though we knew the law.
We let ourselves search for ways to make you come back to watch us grow.
But, we paid the painful price.

There is no turning back.
We must go on into this dark and mysterious world.
Without you.
Not even your smile could make us stay now that you're gone.

Goodbye Mother.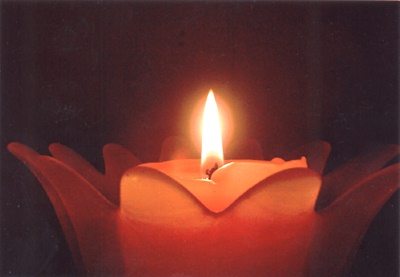 © Sayda C., No. Bergen, NJ