Tonight I saw a movie
July 11, 2009
With two of my best girlfriends.
We trash talked boys during the car ride
And invented new ways
To obliterate the surface of their houses,
Not that we'd ever—
But talking about it
Is nice.

Walking into a crowed theater
And trying to find a place to sit
Has to be on the list of top 10
Moments of awkwardness.
So when we're finally seated,
I find myself
Next to a couple
Who hold hands
And grope each others fingers
Desperately
Like life lines.

An hour in
And their legs are intertwined
Across the seats
And into one another's laps.

I am disturbed.
Yet I am envious.
I remember
Drew's fingers
When they desperately needed
To be intertwined in mine,
Or so I thought.

The couple next to me tonight,
Is a pair of teenage

boys.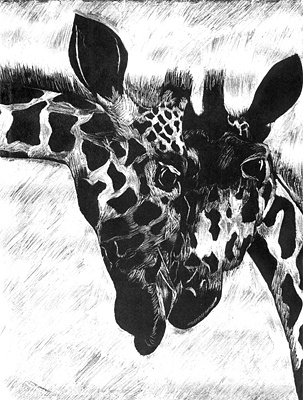 © Brittani M., Aberdeen, SD