Wings
MAG
Ihave one moment of silence, one time a week.
A half-hour of pure inner peaceand concentration,
a moment where I forget about all the troubles in theworld
and just shut up and eat.

When we enter the bar,
we know whereto sit.
We try to make it the same place each week,
a ritual, if youwill.
For about 15 minutes, we talk.

I can smell the air aroundme:
a mixed fragrance, confused with cigarettes and that sauce
that ticklesmy nose, keeps me on edge and clears my sinus.
I sit in excitement about mypassport to freedom:
it only costs 10 cents a piece

Thirty hot is myorder,
a pitcher of Sprite and one of water as well.
I breathe, make eyecontact with my confidantes.
I dig in. And for the next 30 wings, I zoneout.
I become an impenetrable force of Buffalo Wing-eatingmadness.

Savoring their flavor,
cleaning every bone till it'snaked,
one after another
In total silence.

Silence in a world ofchaos,
Of drunken men screaming things,
Of Monday Night Football,
Ofjocks whose appetite could empty the Vatican
I block them out and eat my 10cents of happiness.

With a red grin on my face,
and spice prickling mytongue and cheeks.
I stand up and breathe,
spare the world, and pop abreath mint.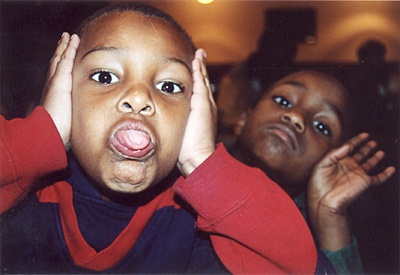 © Amy B., Alabaster, AL