My People
July 10, 2009
My people are my people, thats all I have to say.

We are loud and We are happy.

We live each day with vigor, and take each breath with thanks.

We are blunt and We are proud, but humble at God's feet.

Together We belong.

Stories are told, and jokes are made.

Our house is truly a home.

As long as We are together, everything's alright.

Our work ethics are strong
Education is Our joy.

In the breaking of Our bread,
We welcome all to join.

Blood is thicker than water,
that is what We believe.

Our road is long and chronic.

Fights occur, and problems too,
but We always make it through.

We need our space, but We need each other more.

My people are my people, and thats all I have to say.

We love each other deeply and take pride in who We are.

We are family.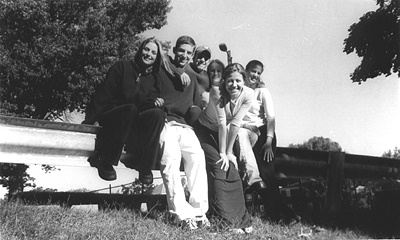 © Carolyn C.,Marblehead, MA