Untitled
MAG
Applyingme thinly with
Borrowed technique
Cliché subjects
Devour theinnocent canvas.
Evading viewers so they won't see the real me.
Frompalette to easel,
Gripping my applier forcefully, you
Hastily spread me toyour
Impasto collection.
Jeopardizing my emotions,
Killing myindividuality,
Losing control of myself,
Marring my rich color,
Numbingmy effect -
Owning me, you
Paint. Using me to receive
Queries fromothers.
Reflecting only what I am not,
Scrutinized for purpose, I amyour
Tempera, smothering the plaster.
Utilizing every area I can cover,letting
Various sides and colors shine through. My
Winding brushworkattracts
Xenophiles.
Your expression is through me.
Zealously I amabsorbed into the brush.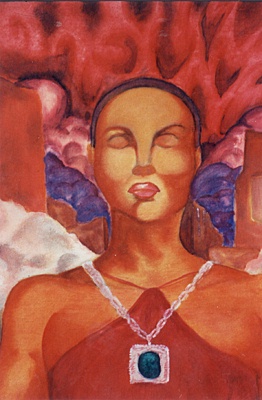 © Marcus B., Phoenix, AZ