Memories Remembered
July 10, 2009
A sideways smile
A warm embrace
A caring glance
A promise made

When our eyes meet the world goes still.
You steal a kiss, I steal one too.
With you by my side, the sun always shines.

We walked through valleys green,
and breathed sweet mountain air.

With every touch my knees grew weak, with every look my heart went wild.

A last our days are short,
What once was magic is now a curse.
Our time together only a dream, a faded memory.

Maybe one day we'll meet again,
to spark the fire left unkindled.

But now is our bitter-sweet goodbye,
This pain I could do without.

Do not forsake me my love, I will be with you again.

Remember me, and I will always remember you.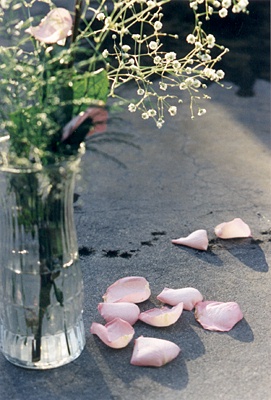 © Kathleen S., Maumee, OH