Superman
MAG
Ihad a talk with the monster in my closet.
sat him down in my Blue's Clueschair
looked him straight in the eye
told him I was too old to believe inthings like him.
green tears oozed down the two horns holding up hiseyeballs,
I let him borrow my blanky.
"I just didn't want you wastingyour time with someone who's not afraid."
two hairy blue feet got up andshuffled toward the open door
"I'll miss you, wait,"
my x-rayvision couldn't overlook the sadness in his eyes,
"Can I have my blankyback?"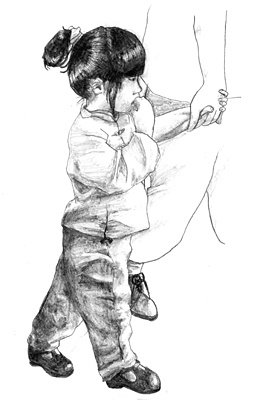 © Laura K., Kendall Park, NJ