THIS PAIN INSIDE OF ME
July 9, 2009
This pain inside of me.
Has got to be let free.
This pain is holding me down.
Giving me a frown.
I can get any rest,
Because of so much stress.
I'm sick of this mess.
This is affecting my action,
affecting my life.
With a true real dad.
My dad lying to my face.
I just wanted to get the mace.
No, I shouldn't have got the mace.
I forgive you dad,
Even though you brought hell to my life.
I still don't want to have anything to do with you.
For you mom I have you back, When I make it big.
I wont forget you.
This pain inside of me.
Is no longer here.
Because I got ride of the problem.
I forgave my dad for me not for him.
Now it's joy inside of me.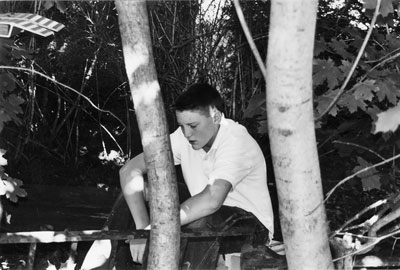 © Dillon O., Pompton Plains, NJ