With Out You
July 9, 2009
Whit out you my life would be blue.
I wouldn't have anyone to hang on to.
Well, atleast no one like you.
Without you I would have a mate,
no one to date.
No one just as great.
Without you I couldn't ask anyone for in marriage.
No one to help me pick out the baby carriage.
Without you I wouldn't have anyone that knows what I'm about.
With out you I wouldn't be complete.
With out you.
I'll be depressed; with out any rest.
With out you,
I couldn't call anyone boo.
You see me and you we're like glue.
Just know with you or without you I'll always care about you.
But I dont want to be without you.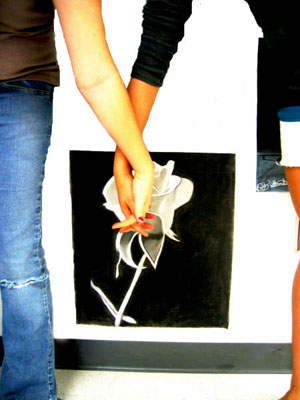 © Josie G., Wilmot, SD