Dreaming of You
July 9, 2009
When I daydream about you I lose myself.

I dream that I'm in your arms.

I can smell your cologne, and your warmth surrounds me.

When you look at me with those blue eyes,

I just melt.

My heart starts to race, and when I put my head on your chest,

I know I'm not the only one.

Then you look at me again with those eyes and smile at me,

Then you give me a kiss.

I know I'm safe in your arms.

I love you so much,

But I'm afraid that this dream has to end.

So I say goodbye to you for the day,

I hope you will be in my dreams again.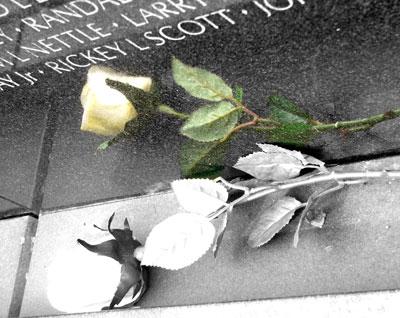 © Kimber E., Yorktown, VA