Broken Yet Pretty
July 8, 2009
"I don't love you!"
I scream at the top of my lungs.
I'm not trying to convince you of that...
I'm trying to convince myself.
I feel another hit across the face.
I see your smile.
Feel my tears.
You tell me I do love you.
But you never say you love me.
My clothes are hanging lifelessly on my cringing body.
The beautiful dress you bought me has a rip up the side.
The silver, high heeled shoes that cost a fortune are at the other end of the room, broken.
The bribed pearl necklace is shattered, with pearls scattered about the room.
We're in a guest room at a big, expensive party that you brought me to.
I decide not to fight this time.
I've learned my lesson.
I look past you while you take advantage of me.
It's useless, pointless.
I can't feel the pain anymore, anyways.
It's numbed.
My whole body, numbed.
My soul, numbed.
Your heart, gone.
I shake at one point.
With what, I'm not sure.
My face is dry.
No tears tonight.
You try to wrap my legs around you.
They slide off your sides, just hanging there.
You slap me and yank my hair with frustration.
I let my head fall back and hit the ground.
No, it doesn't hurt.
Just like I expected.
It's all done.
You get up and toss my shoes at me.
Tell me to look "pretty".
Look pretty?
But I'm broken...I was unaware at this point that broken things could look "pretty"
But they can.
Paint on a smile and anything can look..."pretty".
Even if it is broken.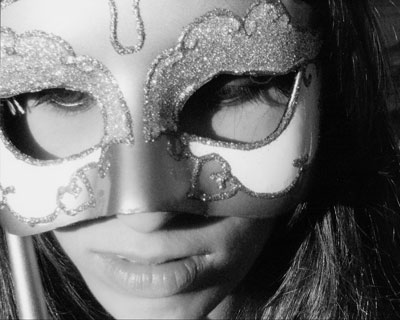 © Becca W., Greenbrae, CA